Video Surveilance CCTV
> New Products
---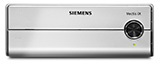 A new dimension of surveillance ...

Focus on your core business activities while we provide the very latest, complementary video surveillance portfolio for your projects, with our new Vectis iX range to complete our extensive surveillance product range.

With the speed and performance to capture greater detail than ever before, the Vectis iX Recorder range supports IP cameras of up to 20MP from over 90 vendors using combined ONVIF and SDK compatibility. Its 288Mb/s throughput performance easily records 48 IP 3MP cameras at 25ips, and with a broad range of recording options including iSCSI Vectis iX is both scalable and suitable for both small installations and complex multi-site environments when using CMS. Available in hardware and software options ranging from 6-64 channels, it doesn't miss a single detail.

Network-based video monitoring and recording for 6/16/32/48/64 IP cameras
Features and benefits
Conforms to ONVIF profile S
Powerful onboard analytics such as integrated motion detection and video analytics (including people counting)
Supports resolution of up to 20 megapixels
Time sector engine for immediate recording and playback
Common GUI throughout the Vectis iX range
Interoperability with SiPass integrated Access Control
Robust design for 24-hour permanent operation
Dual monitor, full-HD real-time display - Vectis iX NVR/NVS
Quad monitor, full-HD real-time display - Vectis iX CMS
Compact design for flexible installation.
---
Vandal-resistant with Onboard IR illumination ...

This 3MP vandal-resistant fixed dome camera benefits from integrated IR-illumination, resulting in the best possible full high definition image quality. The robust construction of this camera is specifically designed to provide protection against vandalism, . Onvif compatibility enables integration of this attractive unit with a wide spectrum of IP systems on an Ethernet network.
---